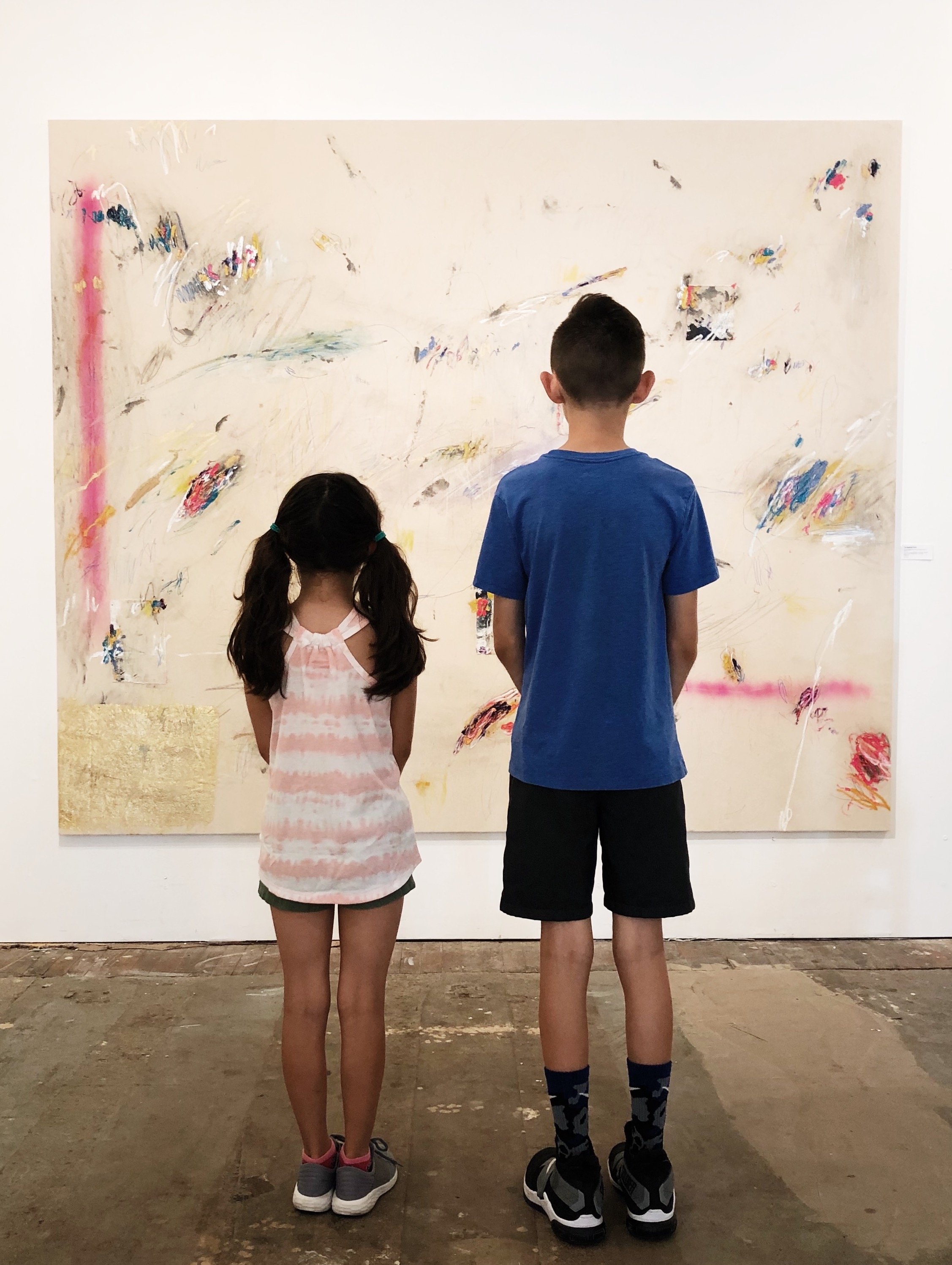 "Lost, Recovered and Remaining. Everything is Always in Motion."
Life has a genesis and a resolution. Many of us struggle with an interpretation of the personal story we are creating. My work takes a critical view of the human memory. In my work I deconstruct a collaboration of ideas and experiences that exist from our childhood to our adulthood.

Having lived and engaged in life around the world I have spent a number of years researching and studying subjects as diverse as civil rights movements, social, economic and cultural studies, theology/philosophy, classic literature and prose. My work engages the discovery of our human condition and its existence through a fury of movements and texture. My work falls under my abstract-expressionist mentors from Cy Twombly, Antoni Tapies, Anselm Kiefer, Helen Frankenthaler, Joan Mitchell, Grace Hartigan, Robert Rauschenberg and others.

Each body of work revolves through a specific expression of our personal journeys and the tension that exists in those memories. By using a variety of layers, medium, marks, texture and deconstruction I am able to share a story in the same way one's life is lived, through memories and experiences, from youth to adulthood, at times using text to provide clues to content and interpretation.

Every piece has a specific message that speaks through the story of ones life and human condition, becoming intertwined between the two. My hope is that the work drives the viewer to an internal conversation of memory and meaning giving them clarity amongst the tension in contemporary life.